Loading GSB Functions into MultiCharts/TradeStation
Trading systems developed in GSB use special Tradestation/MultiCharts functions which need to be imported into MultiCharts/TradeStation before the systems codes (scripts) developed in GSB will work in Multicharts. To do this in GSB click File – Supplementary Scripts (TS &MC) and the window in FIG 1.81 appears.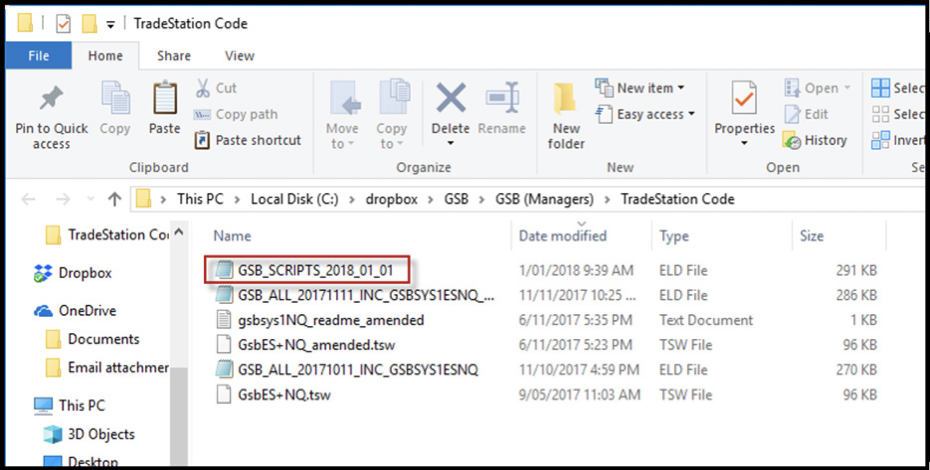 FIG 1.81 Locate GSB Function Scripts
1.9 Exporting Trade Script for TradeStation/MultiCharts

IF you have done a WF, you can cut and paste the code on the WF tab into TS.
The WF tab should have better settings than the Optimization tab.
Note that the session times used were ending at 3pm central USA time, not 3:15pm.
Bars back on the TS/MC workspace must also be set to 500.
Note you need to load into TS/MC the latest ELD. Double click the file to load or go to file & import into TS development environment /MC editor.
For more detailed information, click HERE.