New features
Jan 20 2020 build
Speed improvements, bug fixes, sound files when WF or batch has finished.
Sep 30 2019 build.
Auto update to the newest version.
Ability to save and load parameters.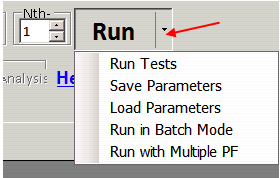 Long and short walk forward. July 24 2019. See this link.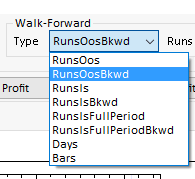 There are some new experimental features that have been added in May 16 2019 build
A walk forward can now be run in reverse order.
RunsOOSBkwd
This is the RunsOOSBkwd feature.
The left graph is a normal WF. The right one the In Sample period has been reversed.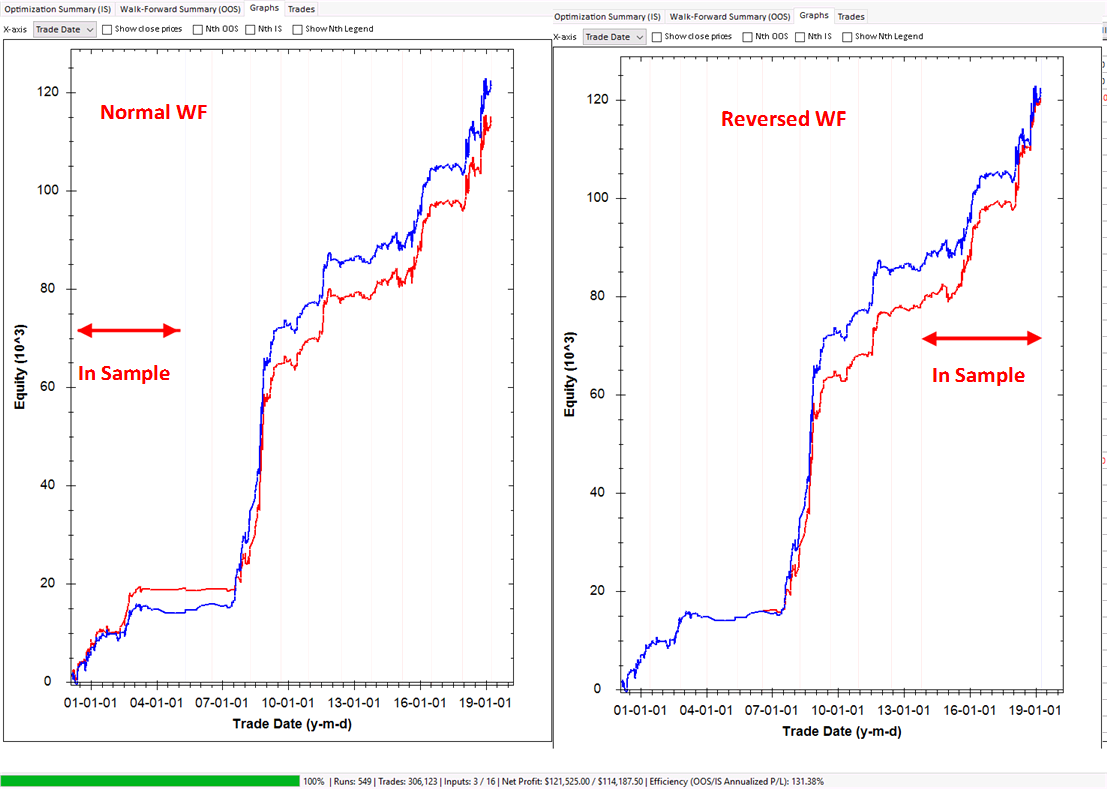 RunsIsFullPeriod uses in sample a little different from the default Runs OOS.
The in sample period is simply x% (30% shown) if the total period.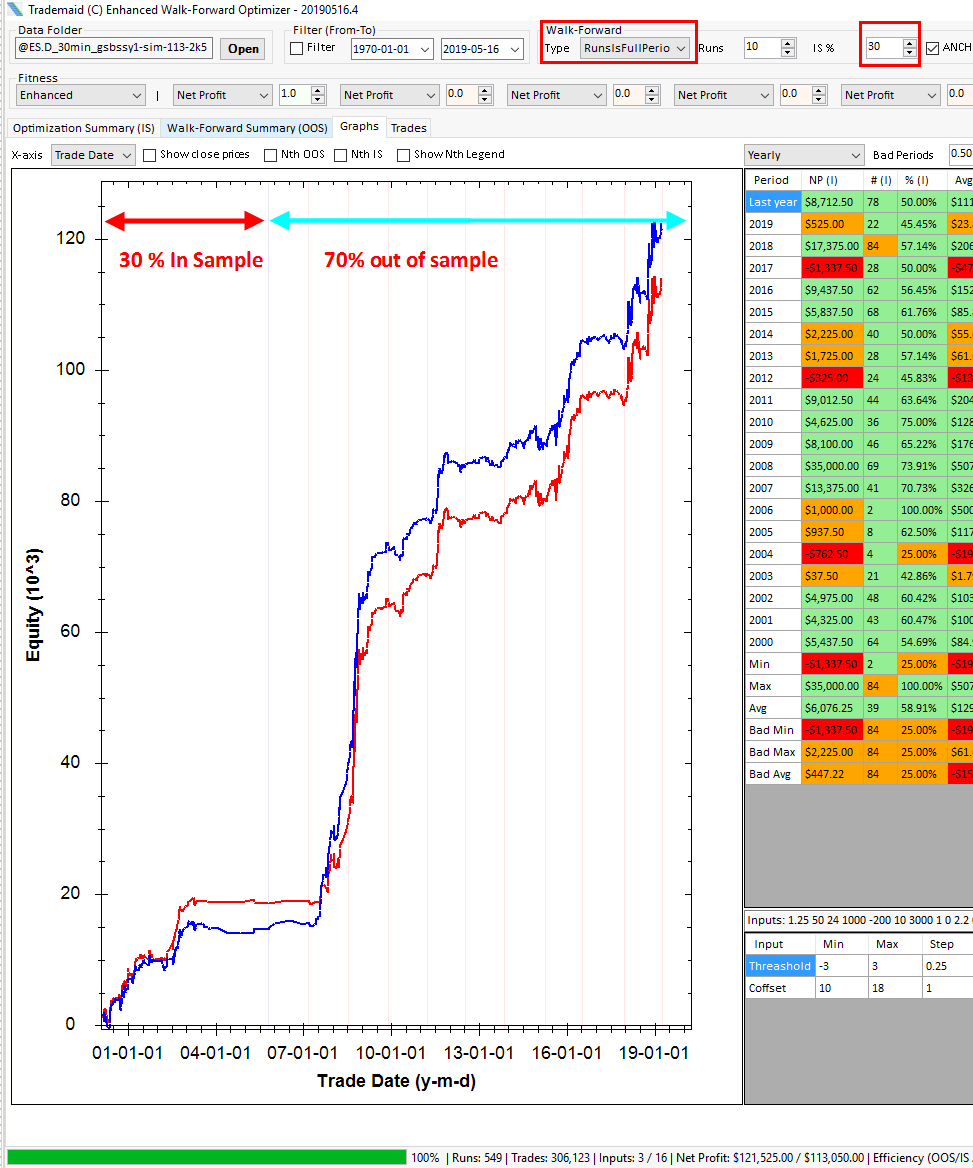 The reason RunsIsFullperiod was made was to overcome the situation below where clusters are prone to fail.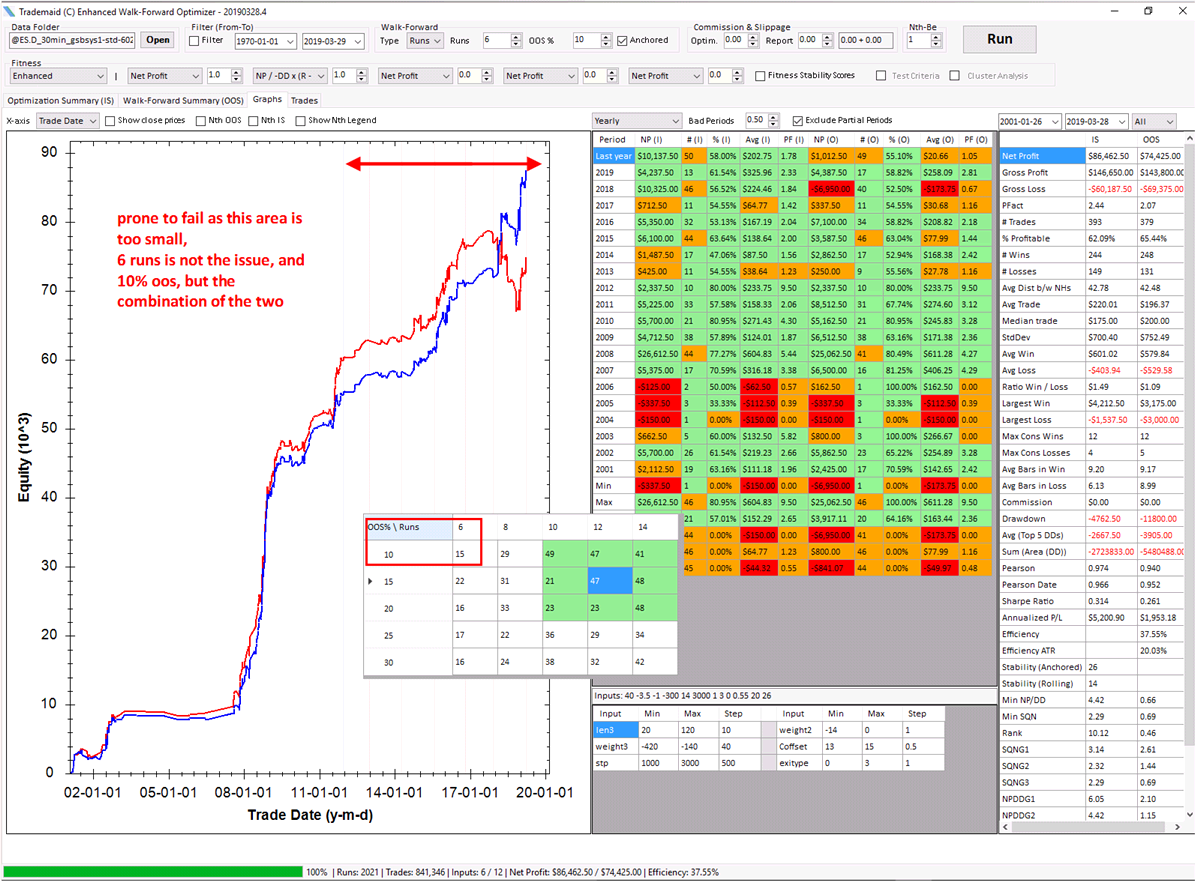 RunsIS is likely to be removed.