SF mode
Secondary filter mode
Secondary filter mode should be on at all times unless daily bars are used.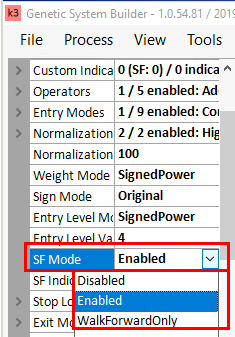 Systems could be build with no secondary filter, then walk forwarded with a secondary filter. This is not recommend.
The secondary filter indicator setting, is one of the most important settings in GSB. See topic below for more details.