Reseting to defaults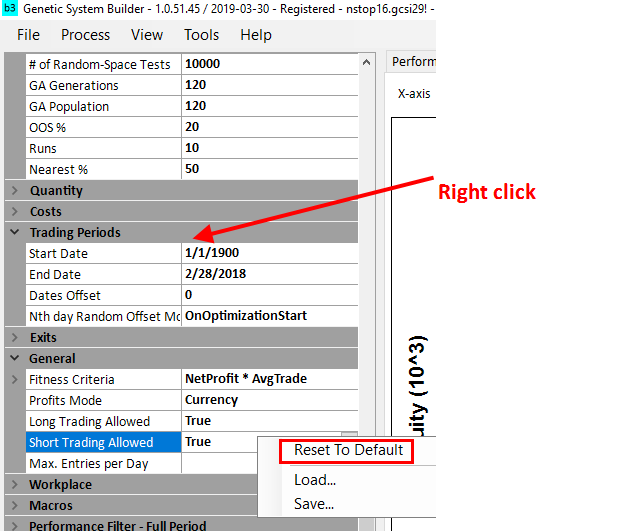 To reset opt settings, right click the left GUI (Graphical User interface) and click reset to defaults.
Note that the defaults may not be as correct or up to date as the files that came with GSB.
You can also just re-install GSB
To reset app settings, go to tools, app settings, right click, then reset to default.