Screen overview
The EWFO screen has the following areas:
- Red: EWFO control input
- Blue: EWFO reporting area
- Green: Button to execute a Walk-Forward run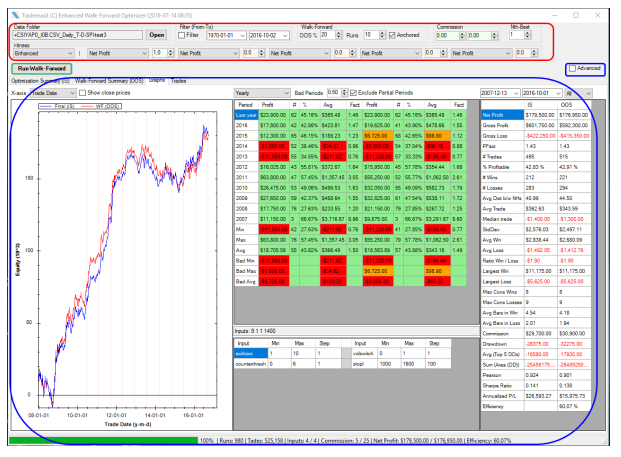 Advanced settings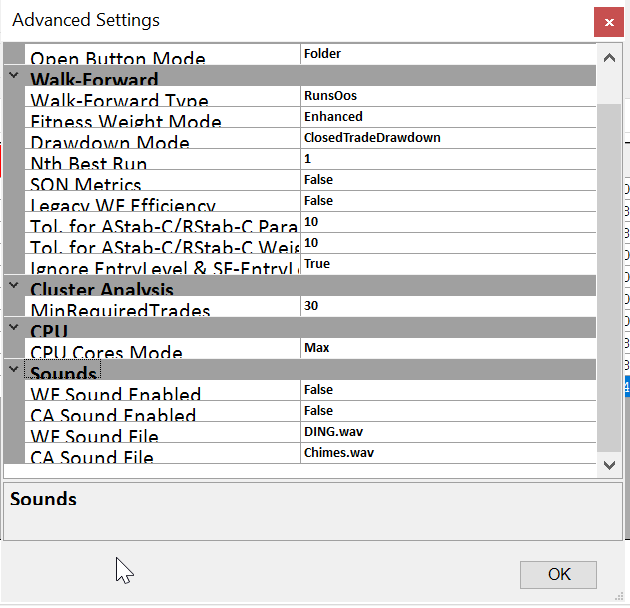 Open button mode. Tradestation bin files or Tradestation bin files compressed with .7zip
Walk Forward type.
The following options can be used.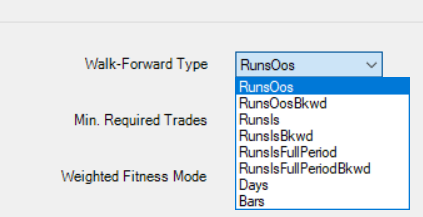 Min Required Trades
This promotes Walk Forward runs that have 30 or more trades.
Weighted fitness mode.
Enhanced is recommend for EWO. Tradestation is if you need compatibility with Tradestation's weighted fitness's.
Nth Best- Run
Allows you to see how the out of sample equity curve degrades if you choose Nth steps away from the top performing parameter.
SQN Metrics. See here for SQN. SQN will cause EWFO to be 3 times slower.
Sound files.
Option to play sound when Walk-forward and or cluster analysis is done.