GSBsys3GC
Following the great success of GSBsys1GC, we now release GSBsys3GC
Click on the fields you wish to look at on the system report. You may need to hit f5 on your browser to refresh to most current content. (monthly will show last month)
There is zero negative correlation to GSBsys1GC. The session times and the secondary filter & oscillators are different to GSBsys1GC.
You get two variants of the code. The original that used data till October 9 2020, and the re-optimized version that used data on June 31 2021.
Both variants (old settings ~ new settings) are very highly correlated with each other.
Note contract limits apply to protect the liquidity of all users. Max of 3 emini or 3 micro contracts per user for contracts on old and new variant combined.
IE 1 contract on old variant and 2 contracts on new variants.
System built on data ending 20201009.
GSBsys3GC can also pyramid. See this day for example.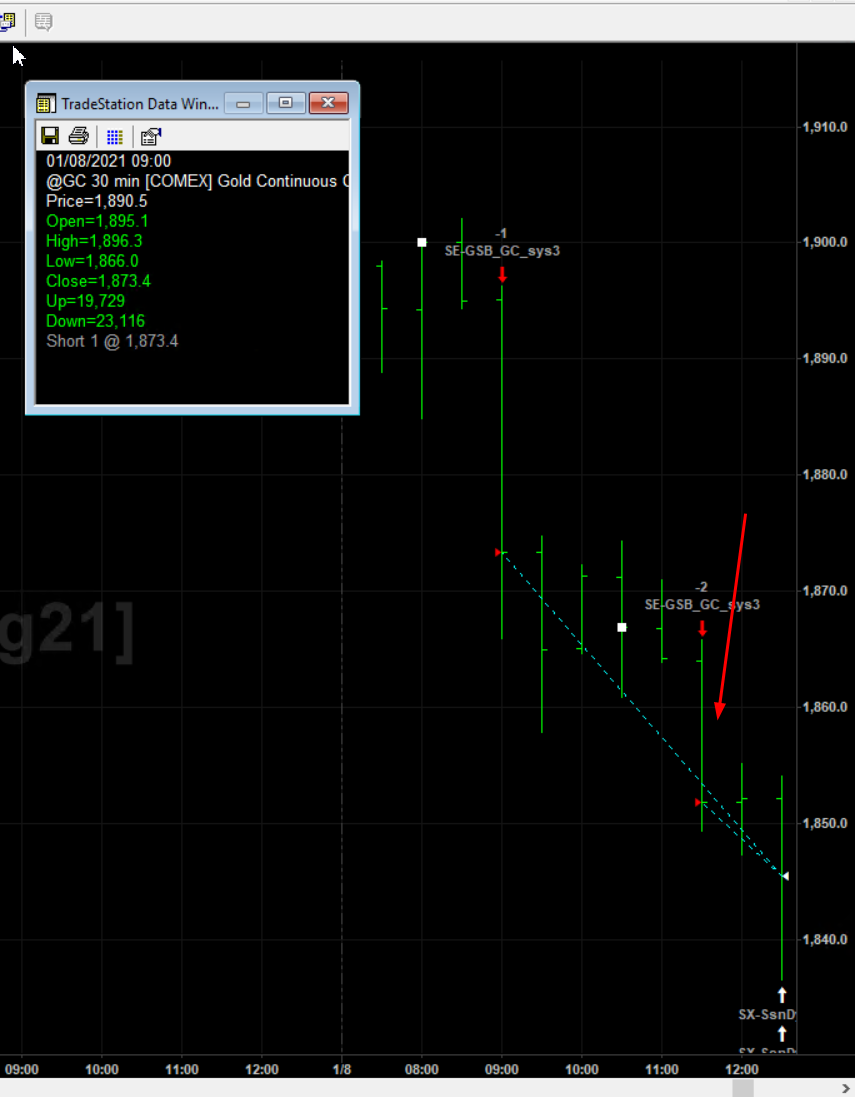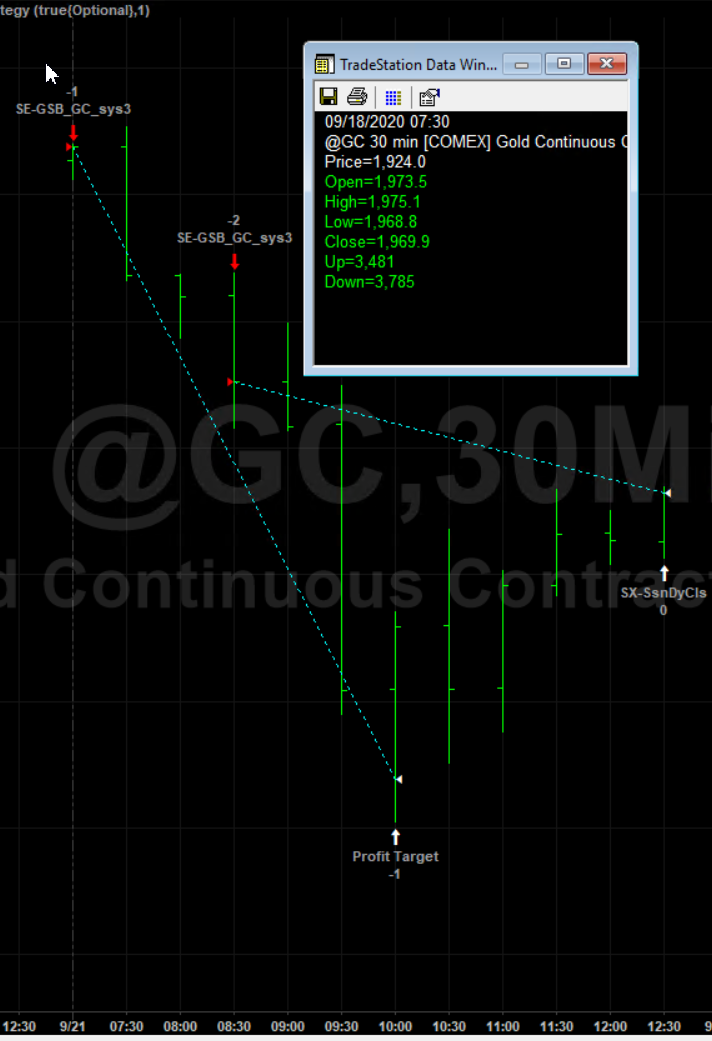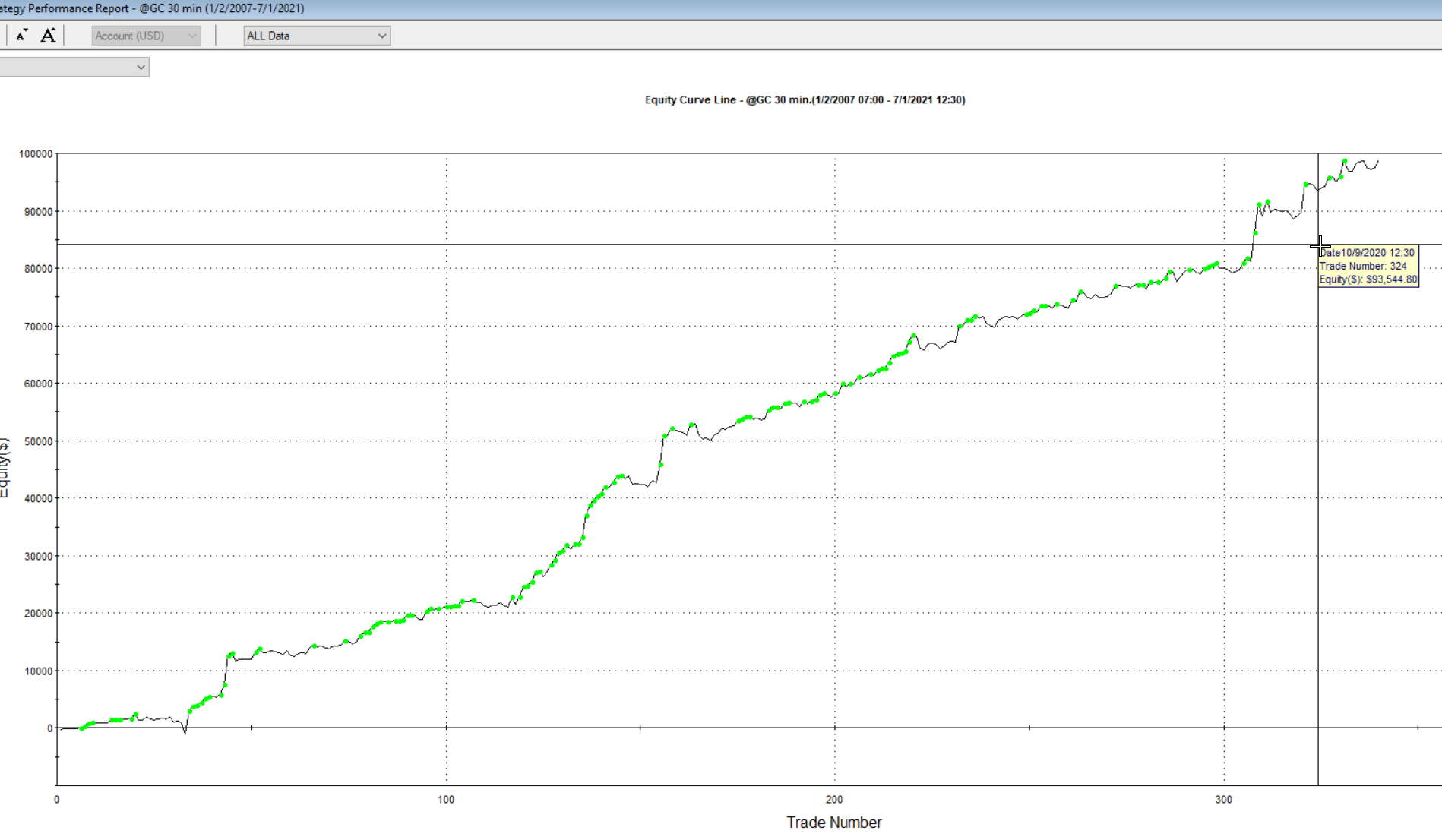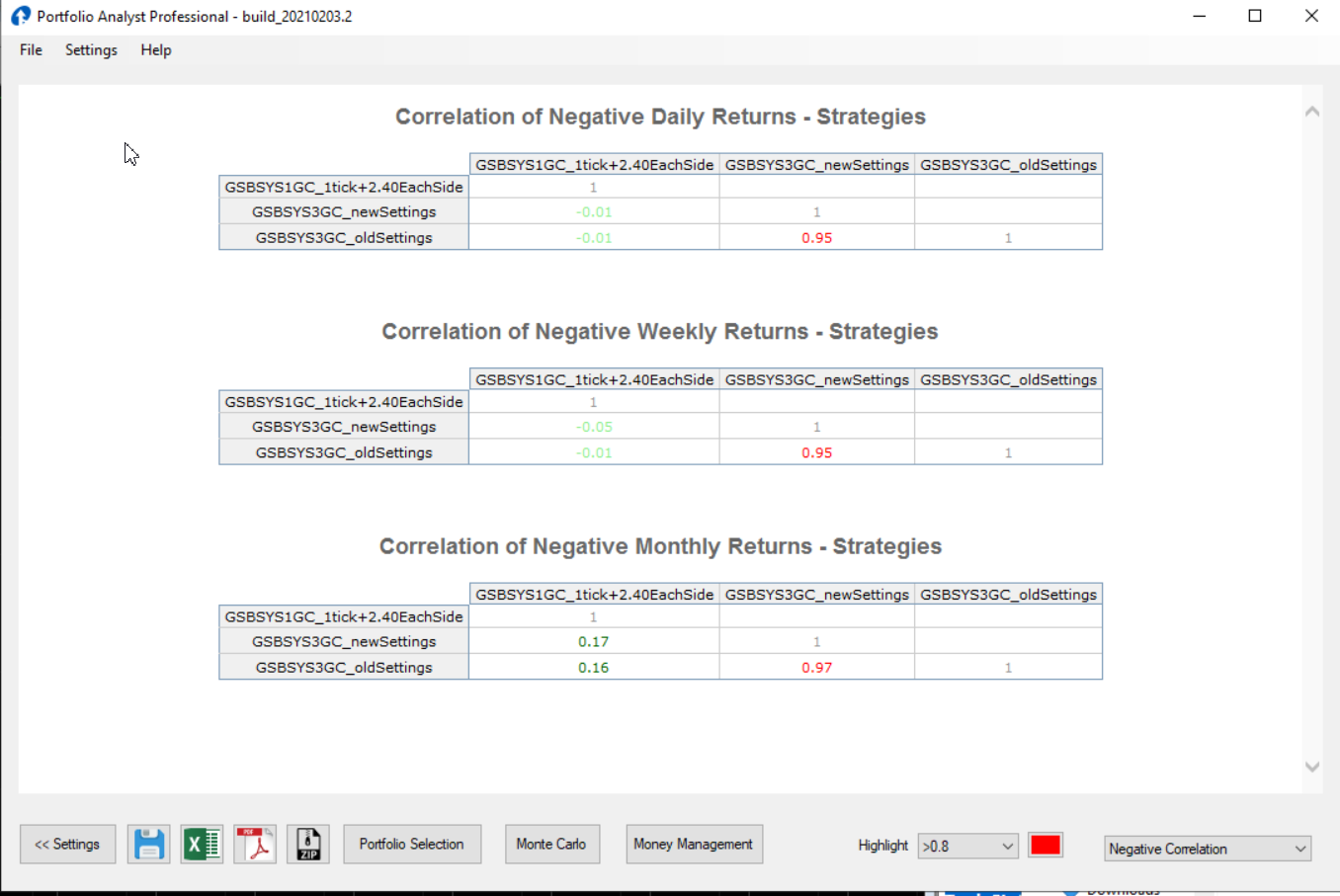 Gold markets at time of writing are very system friendly. This is my profits in gold for the month. The future however is always unknown.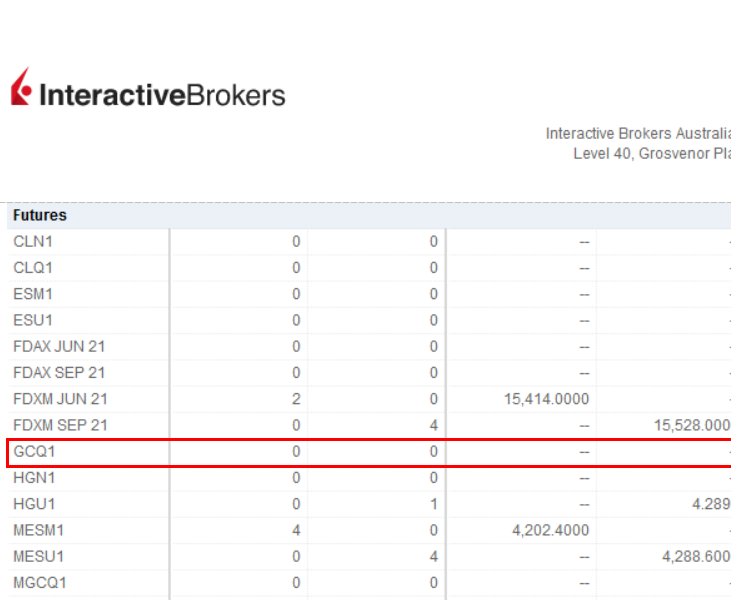 To purchase, fill in the NDA here & email it back. Not needed if this NDA has been filled in before.
DISCLAIMER
HYPOTHETICAL PERFORMANCE RESULTS HAVE MANY INHERENT LIMITATIONS, SOME OF WHICH ARE DESCRIBED BELOW. NO REPRESENTATION IS BEING MADE THAT ANY ACCOUNT WILL OR IS LIKELY TO ACHIEVE PROFITS OR LOSSES SIMILAR TO THOSE SHOWN. IN FACT, THERE ARE FREQUENTLY SHARP DIFFERENCES BETWEEN HYPOTHETICAL PERFORMANCE RESULTS AND THE ACTUAL RESULTS SUBSEQUENTLY ACHIEVED BY ANY PARTICULAR TRADING PROGRAM.
ONE OF THE LIMITATIONS OF HYPOTHETICAL PERFORMANCE RESULTS IS THAT THEY ARE GENERALLY PREPARED WITH THE BENEFIT OF HINDSIGHT. IN ADDITION, HYPOTHETICAL TRADING DOES NOT INVOLVE FINANCIAL RISK, AND NO HYPOTHETICAL TRADING RECORD CAN COMPLETELY ACCOUNT FOR THE IMPACT OF FINANCIAL RISK IN ACTUAL TRADING. FOR EXAMPLE, THE ABILITY TO WITHSTAND LOSSES OR TO ADHERE TO A PARTICULAR TRADING PROGRAM IN SPITE OF TRADING LOSSES ARE MATERIAL POINTS WHICH CAN ALSO ADVERSELY AFFECT ACTUAL TRADING RESULTS. THERE ARE NUMEROUS OTHER FACTORS RELATED TO THE MARKETS IN GENERAL OR TO THE IMPLEMENTATION OF ANY SPECIFIC TRADING PROGRAM WHICH CANNOT BE FULLY ACCOUNTED FOR IN THE PREPARATION OF HYPOTHETICAL PERFORMANCE RESULTS AND ALL OF WHICH CAN ADVERSELY AFFECT ACTUAL TRADING RESULTS.