GSBsys21ES
This is a day trading system with very low correlation to GSBsys1ES
This is a standard GSB type of system that has additional pattern filters added.
Out of sample period is February 24 2021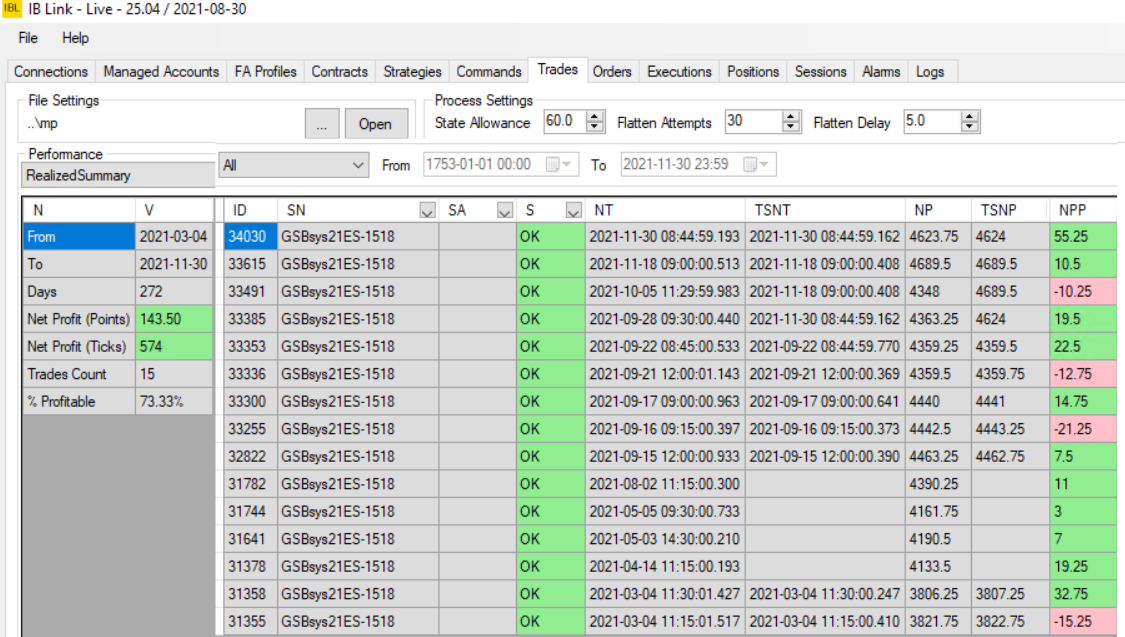 Correlation figures to the only other day trading system for sale are excellent.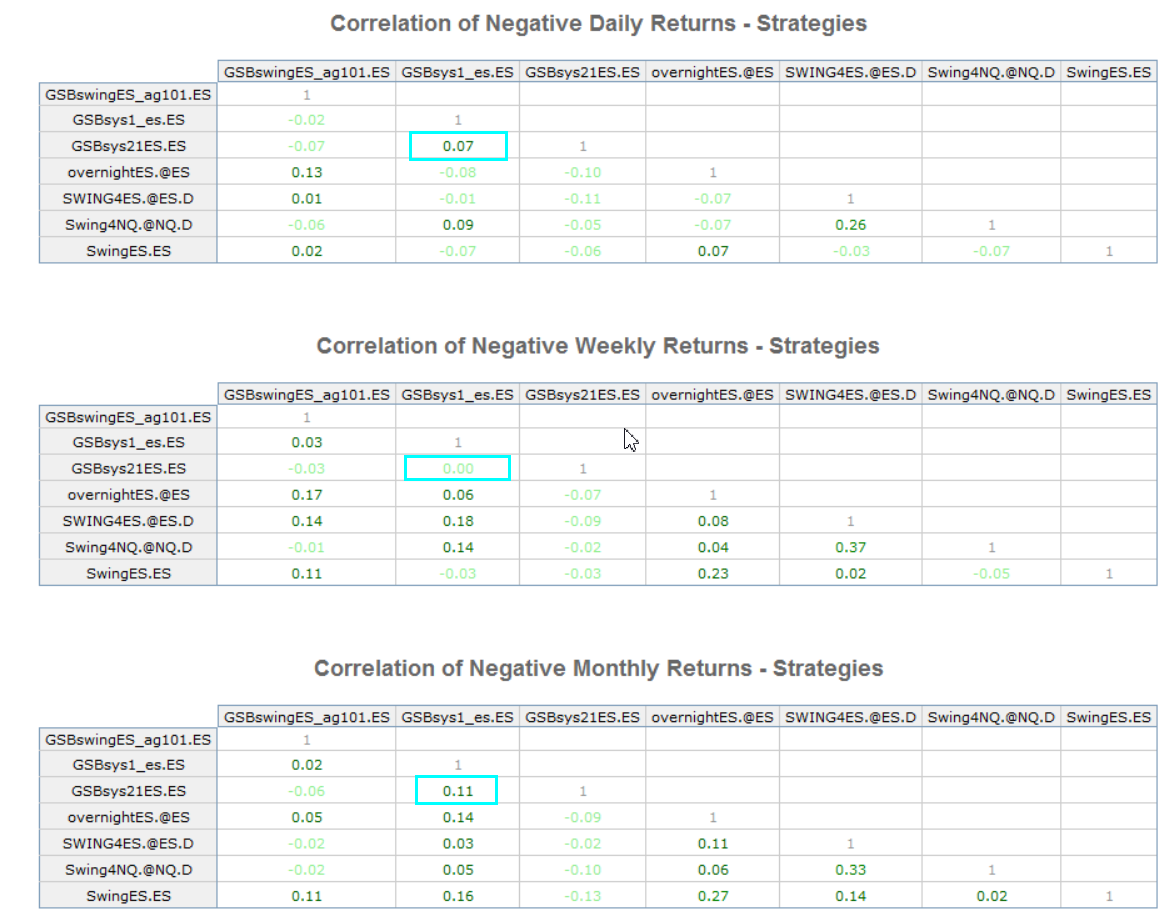 Please send in the NDA and make payment.
Payment can be made by bank transfer to USA, EUR, AUD or NZD bank account.
FX rates can be the cash rate shown on Tradestation. This saves all parties Paypal's excessive fees.
Report up to date on Nov 30 2021.
Click on fields for more details.
Out of sample results with pattern filters used.