Bitcoin
Bitcoin can be traded both long and short using a ETF.
Shown here is out of sample results since 07/22/2021 - for $12500 on each system.
Two systems are sold as a pair, so capital used is $25,000
Bitcoin is very liquid but to maintain excellent liquidity the system is released with maximum capital of $12,500 per system
Any amount smaller than this can be used as well.
If you trade at a TS brokerage account, you will need a equities account. With the current TS automation, you cant trade > 1 system where they could go long and short at the same time unless you have two equities accounts. This can be done with Trademaid Automation on a TS account, but a small modification will be needed as TS can't do market orders on GBTC.
Should you trade at Interactive Brokers, then these issues likely don't apply.
On Feb 10 2022 there is an update to the GBTC systems to cover up the issue of no market orders on TS account, and the profit target was increased.
These are the hypothetical out of sample results of version 1.0 till 21 Jan 2022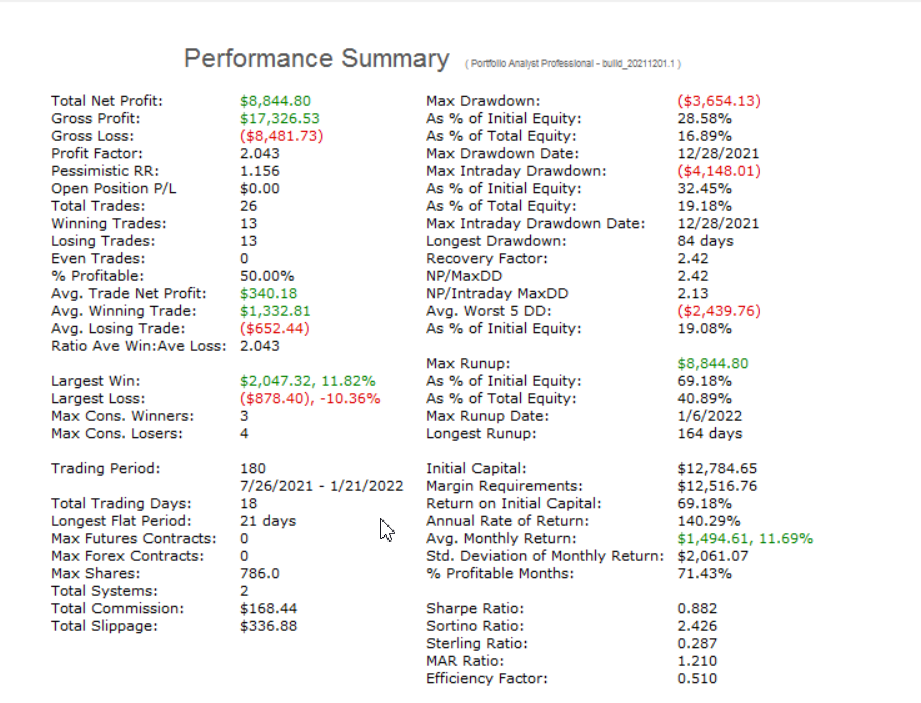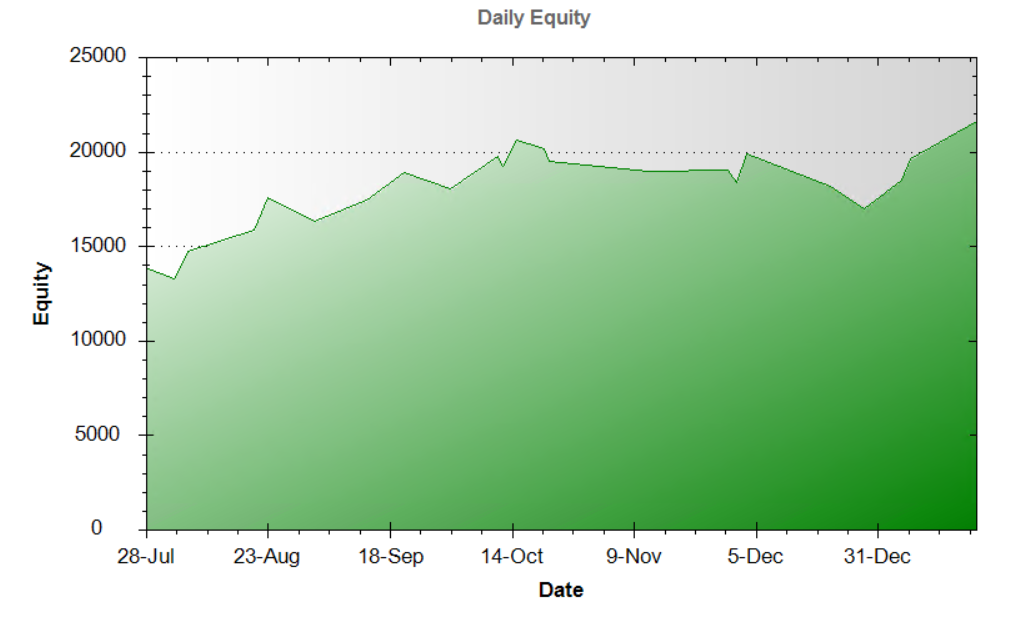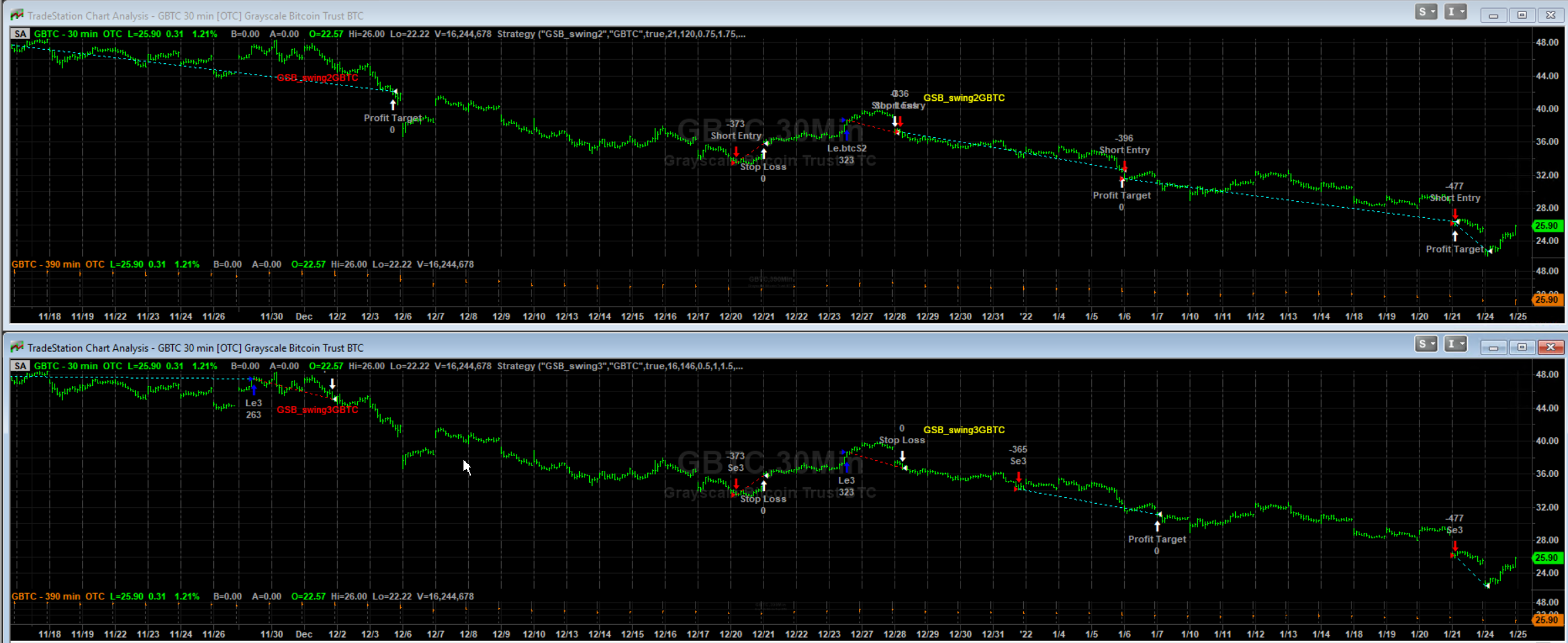 Systems4sale-swing-20211123
DISCLAIMER
HYPOTHETICAL PERFORMANCE RESULTS HAVE MANY INHERENT LIMITATIONS, SOME OF WHICH ARE DESCRIBED BELOW. NO REPRESENTATION IS BEING MADE THAT ANY ACCOUNT WILL OR IS LIKELY TO ACHIEVE PROFITS OR LOSSES SIMILAR TO THOSE SHOWN. IN FACT, THERE ARE FREQUENTLY SHARP DIFFERENCES BETWEEN HYPOTHETICAL PERFORMANCE RESULTS AND THE ACTUAL RESULTS SUBSEQUENTLY ACHIEVED BY ANY PARTICULAR TRADING PROGRAM.
ONE OF THE LIMITATIONS OF HYPOTHETICAL PERFORMANCE RESULTS IS THAT THEY ARE GENERALLY PREPARED WITH THE BENEFIT OF HINDSIGHT. IN ADDITION, HYPOTHETICAL TRADING DOES NOT INVOLVE FINANCIAL RISK, AND NO HYPOTHETICAL TRADING RECORD CAN COMPLETELY ACCOUNT FOR THE IMPACT OF FINANCIAL RISK IN ACTUAL TRADING. FOR EXAMPLE, THE ABILITY TO WITHSTAND LOSSES OR TO ADHERE TO A PARTICULAR TRADING PROGRAM IN SPITE OF TRADING LOSSES ARE MATERIAL POINTS WHICH CAN ALSO ADVERSELY AFFECT ACTUAL TRADING RESULTS. THERE ARE NUMEROUS OTHER FACTORS RELATED TO THE MARKETS IN GENERAL OR TO THE IMPLEMENTATION OF ANY SPECIFIC TRADING PROGRAM WHICH CANNOT BE FULLY ACCOUNTED FOR IN THE PREPARATION OF HYPOTHETICAL PERFORMANCE RESULTS AND ALL OF WHICH CAN ADVERSELY AFFECT ACTUAL TRADING RESULTS.